Multi-day Wedding Photography at Villa Montana Beach Resort: Christina and Michael's Weekend Celebration
Hola everyone! It's Camille Fontánez, your friendly Puerto Rico wedding photographer. I'm excited to share with you the beautiful story of Christina and Michael's multi-day wedding extravaganza!
Wedding Weekend Day One: Welcome Cocktail Party at Timber and Blues
It all started with their welcome party at Timber & Blues in Aguadilla. After the wedding rehearsal, family and friends gathered to celebrate the lovebirds and kick off the festivities. The speakeasy vibe provided a perfect backdrop for the couple's pre-wedding celebration.
As their photographer, I focused on capturing candids, the ambiance and getting acquainted with their nearest and dearest.
Multi-Day Wedding Weekend: Destination Wedding at Villa Montaña Beach Resort
The next day was the big one! Christina and Michael tied the knot at the stunning Villa Montaña Beach Resort in a beautiful ceremony overlooking the warm and active waters of the Atlantic Ocean. The resort's lush tropical gardens and breathtaking views were the perfect setting for the couple's dream wedding weekend.
The day started early, as I arrived at the resort to capture Christina and Michael's preparations. The bride and groom were surrounded by their loved ones as they prepared for their big day. The atmosphere was filled with excitement and anticipation, so exciting!
We did first looks with parents, gift exchanges honoring family members who couldn't be there with us, and a short bridal and groom portrait session.
As the ceremony approached, the guests were seated, and the bridal party walked down the aisle. Christina looked absolutely stunning in her wedding dress, and Michael couldn't take his eyes off her. Their faces quickly transformed from wedding-related anxiety to incredible relief and delight. The couple exchanged beautiful custom vows and rings, and sealed their love with a kiss.
After the ceremony, we took some breathtaking portraits of the newlyweds on the beach as the sun set behind them. The light was just perfect, and the couple was glowing with happiness. It was a magical moment, and I felt grateful to be able to document it. After we ended family and group pictures, we released everyone into their cocktail so they could mingle as we prepared for dinner.
The reception was a blast, filled with great toasts, laughter, and good food. Christina and Michael's guests enjoyed delicious Caribbean cuisine and toasted to the newlyweds.
Then, we moved the party indoors, where the band was excited to send us off into a great night of epic dancing. The dance floor was packed all night long, and everyone had a great time.
Their Wedding Weekend, At Last! Resilience and Determination that paid Off Beautifully
Christina and Michael had initially planned to tie the knot in September 2022; unfortunately, Hurricane Fiona invited itself and crashed all plans for us. As someone who has experienced the aftermath of a hurricane firsthand, I understand the challenges when postponing a wedding.
Back in 2017, after Hurricane Maria hit, I had to deal with dozens of postponements: it was emotionally and mentally draining for vendors, couples, and wedding guests!
Now, as I live my own wedding planning process, I'm in awe of how couples like Christina and Michael have dealt with the situation. The pandemic has taught us to adapt to unpredictable situations and make the most out of them. These couples have shown tremendous strength and resilience in the face of adversity.
Despite the postponement, Christina and Michael's wedding weekend turned out perfectly. The weather was gorgeous, with sunny skies shining down on the beautiful venue. Surprisingly, more than a hundred guests made it back to Puerto Rico, and the atmosphere was filled with joy, love, and excitement.
As their photographer, I couldn't have been happier to capture the beautiful moments of this special weekend. From the welcome party to the wedding ceremony and reception, everything was just perfect. The lovebirds looked stunning, and their happiness was contagious. It was an honor to be a part of such a beautiful celebration of love.
In the end, the lovebirds finally got to exchange their vows, and it was an emotional and unforgettable moment. Their resilience and determination paid off, and they had the wedding of their dreams. Congratulations to Christina and Michael, and may their love continue to blossom and grow for years to come!
Thank you for joining me on this journey, and I hope you enjoyed reliving Christina and Michael's wedding day through my lens.
xo,
Cami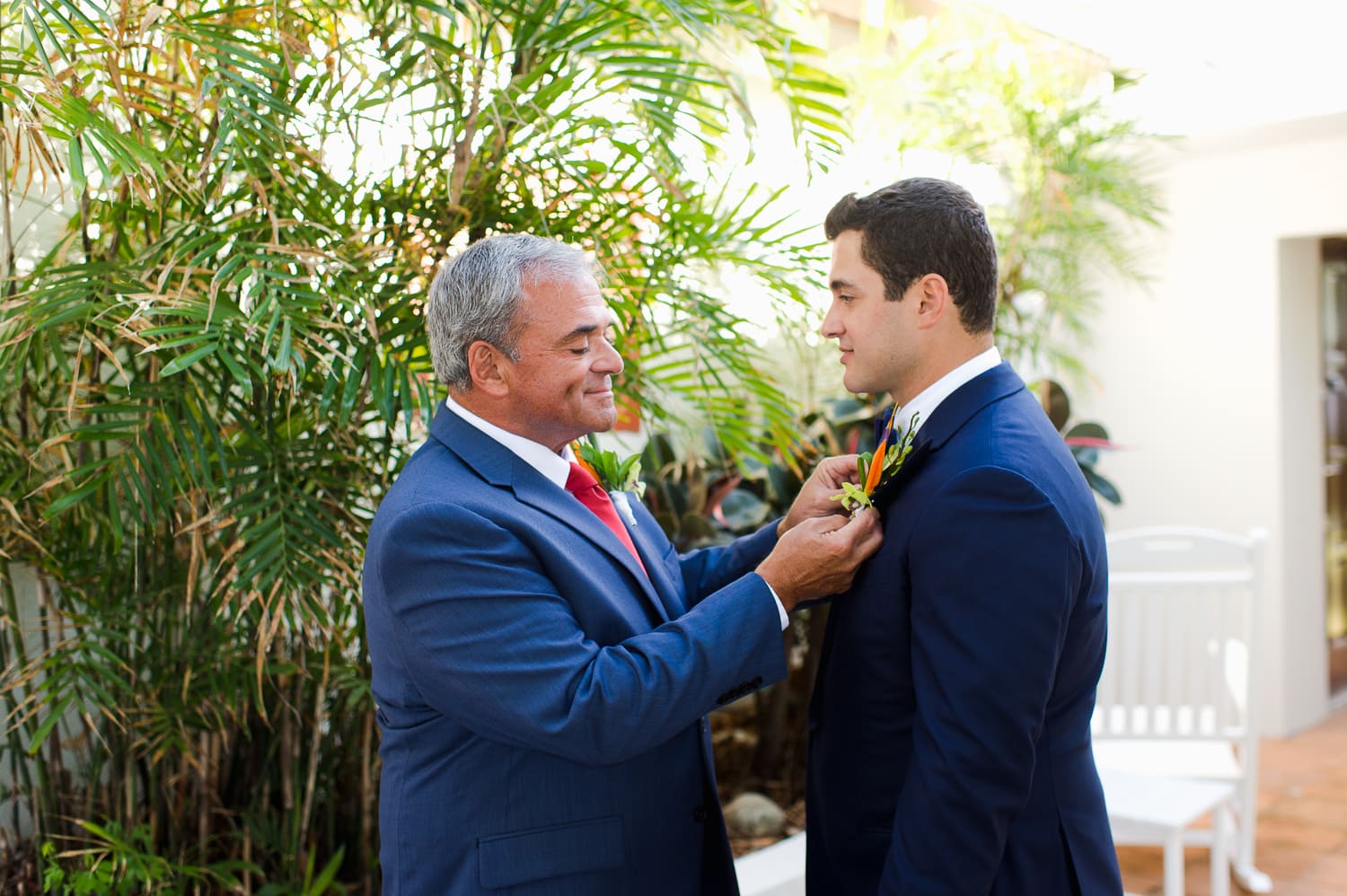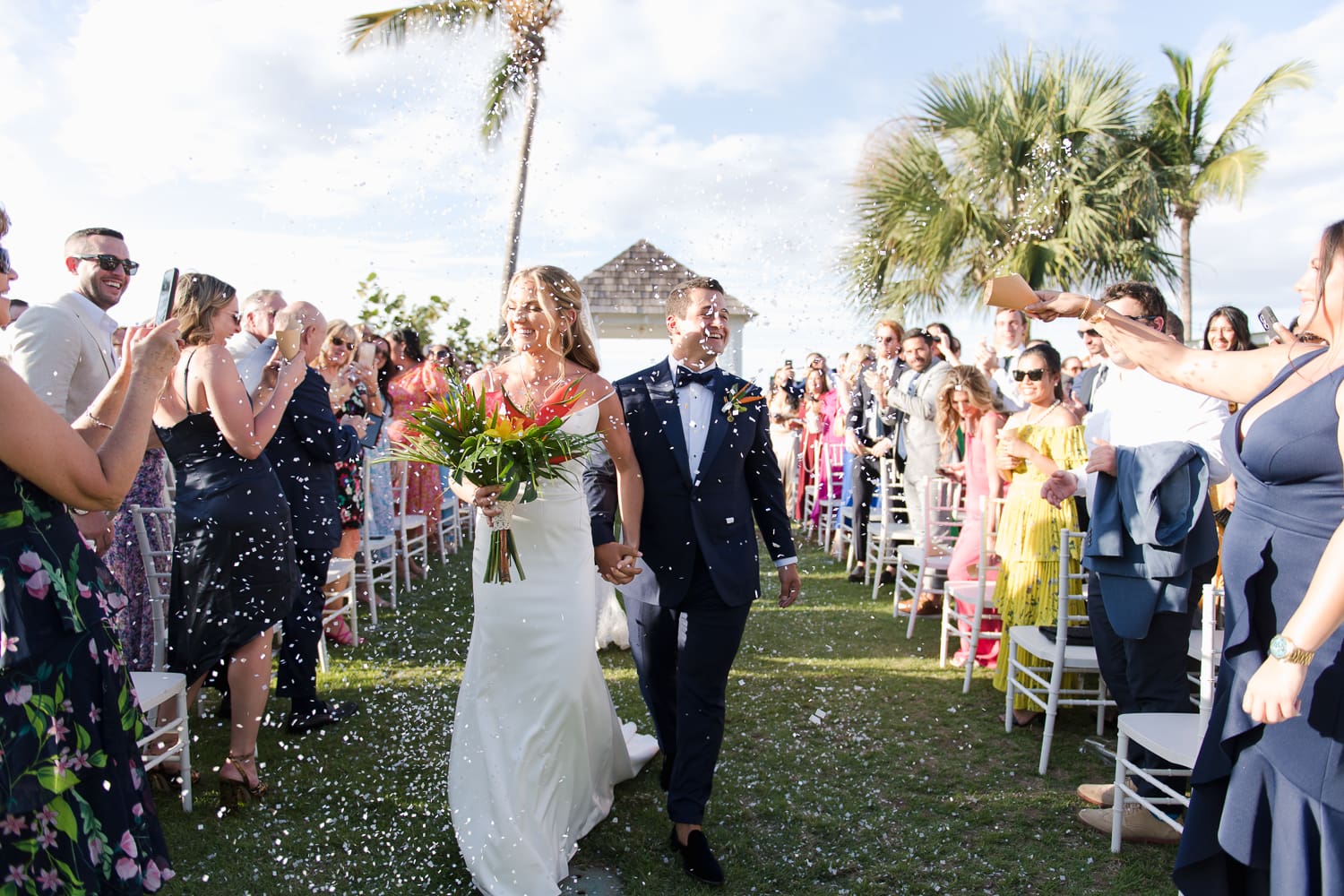 This event's
Puerto Rico Wedding Vendors
Wedding Venue: Villa Montaña Beach Resort
Photography: Camille Fontz
Wedding Planner: Michelle Cotto, Celebrazione Planners
Videographer: Blue Couch Productions
Music & DJ: Allied Music
Hair & Make-up: LuLu Acevedo
Officiant: Kelly Whitten
Wedding Dress: Sarah Seven
Wedding After Party Dress: ASHISH 
Comments
comments