The Dreamiest Old San Juan Destination Wedding!
Although I never met Silmarie and Daniel before their wedding day, they had put together such a great team and wedding plans, that I was excited for their big day. For one, it had been years since my last outdoor Old San Juan Wedding at Plaza de La Rogativa; the view and sunsets are just so dreamy there.
Bridal Getting Ready at the AC Hotel by Marriott
On their wedding day, I arrived first to Silmarie's suite at the AC Hotel, where she was with her parents, an epic team of bridesmaids, and my former client, lovely Brigitte, who was doing their hair and makeup. While Brigitte finished her bridal look, I photographed the details and also some shots of the bridesmaids having fun. Then, I quickly touched base at Hotel El Convento to meet Daniel and their puppy before it was time for the ceremony.
Old San Juan Wedding Ceremony at Plaza La Rogativa
Silmarie arrived in her dad's vintage car to Plaza La Rogativa, where we were all waiting for her. Their wedding had a beautiful Jewish ceremony, honoring Daniel's heritage. After many romantic, emotional moments and cute kid photobombs, they were married, and we moved around Old San Juan for the newlywed portraits.
Beautiful Reception (and a Great Party) at Hotel El Convento
While the newlyweds were getting ready, I photographed the beautiful decor Patricia Lorraine set up for them. I also loved the mini ballroom that was set up with a little table, mini tiffany chairs, and activities for kids while their parents were at the grown-up wedding.
After beautiful toasts by the maid of honor and best man, and a welcome message from the hosts and the couple, the party kicked off, and everyone had a great time.
Thanks to the newlyweds for trusting me with your fantastic day. I hope the memories I got for you to make it justice.
xo,
Cami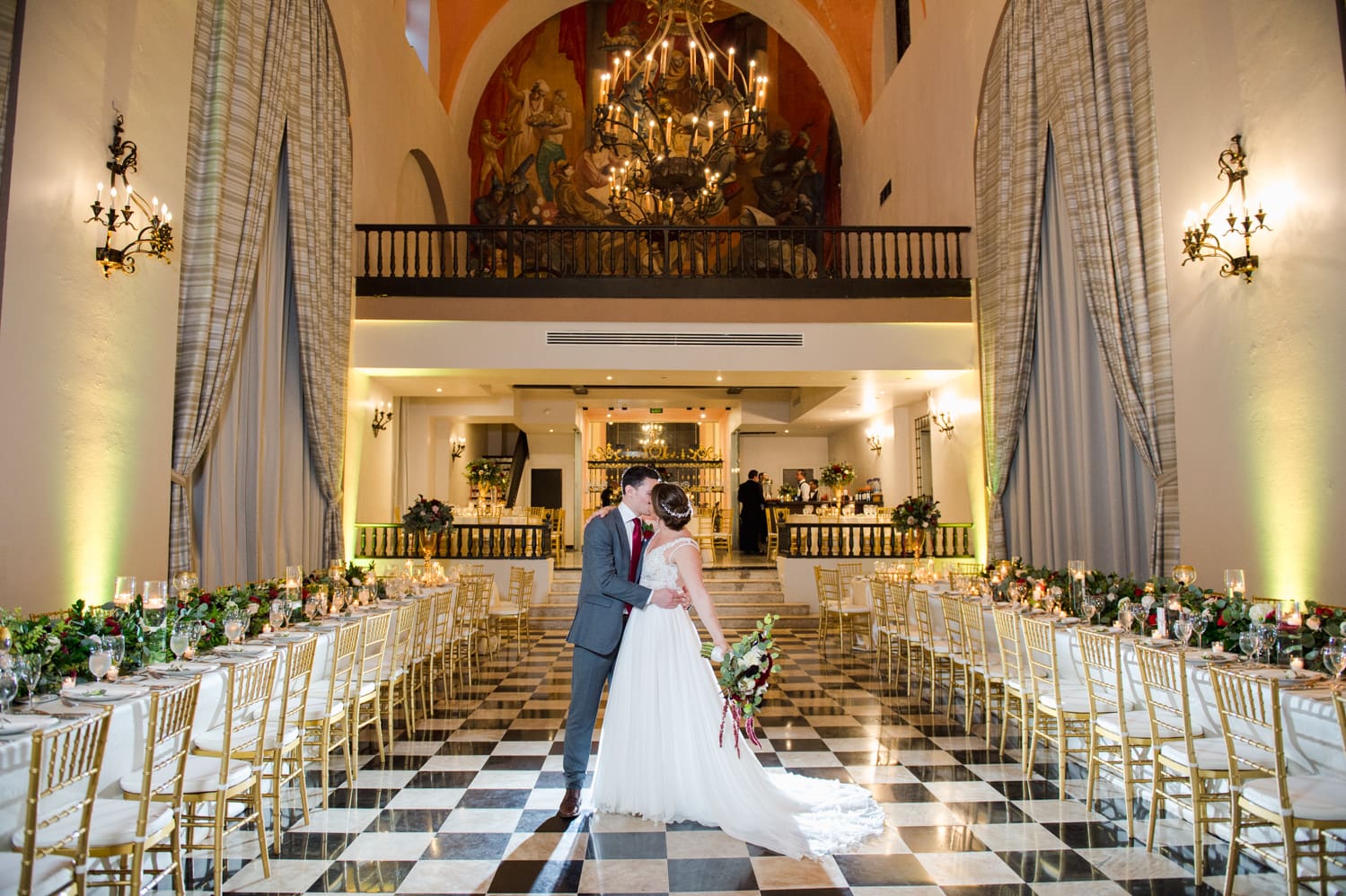 Puerto Rico Wedding Vendors for This Event
Wedding Photography: Weddings by Camille Fontanez
Getting Ready Venue: AC Hotel by Marriott
Ceremony and Reception Venue: Hotel El Convento
Wedding Planner: Yaska Crespo
Florist: Lorraine's Flowers
Make-up & Style: Brigitte Marshall
Bridal Dress: Kleinfeld - Maison Signore
Music: SP2 - Sin Prisa
Wedding Cake: Vanessa Caro Cakes
Comments
comments